IT Staffing
Founded in 2008, ASK IT Consulting is a global Information Technology firm with an outstanding track record and a tremendous team that provides excellent Technology and Workforce Solutions. For years we have been servicing our numerous reverenced clients across the US and our journey and success so far has been no less than a dream. We started with an effective team and haven't left any stone unturned in building an army of self-reliant and hard-working experts.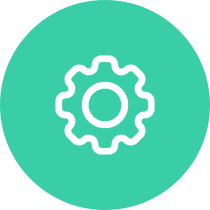 At ASK IT Consulting, we make it sure that every candidate whom we present is someone you are excited to meet and seriously consider for your organization. We focus on quality, not quantity. Every candidate whom we present goes through our multi-step quality check process. We'll never waste your time with unqualified candidates!
We analyse the client requirements in terms of the required skills and relevant experience through our salesperson. In addition to our standard, rigorous screening process, we encourage our customers to provide us with any additional screening we can perform on their behalf, such as custom interview questions or technical testing materials. Then based on those parameters and a thorough discussion with the candidate, his profile is shared with the client through our salesperson. Finally, after interview with client, the right candidate is selected. This is how the whole process works.
ASK IT Consulting to make sure that all the candidates whom we represent to the customers meets all the required parameters.
Application Development and Support
In today's 24/7 business environment, application failure or unexpected downtime can frustrate end users and devastate your bottom line. As budgets shrink and application environments grow more complex, it pays to have an experienced IT strategy partner who can specialize in application development and application support.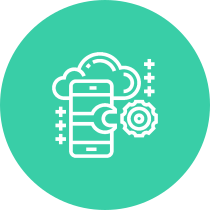 ASK IT Consulting manages mission-critical applications for some of the world's most successful companies.
We work with you to understand your business and devise customized solutions maximize application availability, agility and predictability. IT consulting with us is crucial. The result? Lower costs, less risk, greater ROI, a faster response to market opportunities - and the support you need to achieve your long-term objectives.
We've built engineering centres of excellence around Java, Microsoft and other mission-critical software platforms.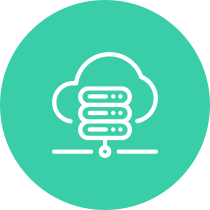 It's getting cloudy out there as businesses seek to increase capacity, add capabilities and manage cost by leveraging The Cloud. Whether your Cloud is Private, Public or Hybrid, you need to maximize your use of storage and computing power while minimizing risks to data security.
ASK IT Consulting specializes in providing the talent you need to find the silver lining in the Cloud.
In this Internet of Everything era, when everyone is always online all of the time, Cyber Security is a critical lynchpin with zero margin for error.
Failure to secure data can lead to loss of intellectual property, impaired operations and compromised user information. Fortunately, ASK IT Consulting specializes in providing Cyber Security professionals who can develop and implement a cost-effective and integrated security program covering everything from security policies and procedures, risk analysis scenarios and response procedures to providing subject matter expertise on all IT projects and on wider business.
Staff Augmentation Services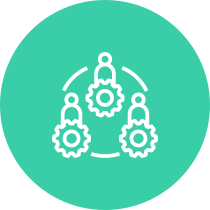 Flexible Staff Augmentation Services
ASK IT Consulting offers flexible staff augmentation services and provides clients with on-demand skills and resources, becoming an extension of your IT business.
Professional, technical, and managerial talent
Short- or long-term engagements
Deep pool of talent
Effective delivery combination of quality, speed, and innovation
Placements that cover local, national, and global needs with highly specialized and difficult to find professional and management positions at the mid- to senior-level
Talent Management Solutions to aid in the planning, acquisition, and optimization of an organization's talent
Goals of Staff Augmentation
T Staff Augmentation Services work well for companies who must scale up and down depending upon project requirements or those looking to strengthen up their core team with top IT professionals.
Achieve short-term technology goals, cost-effectively and rapidly
Minimize risk and investment and maximize resources
Ensure appropriate skills and resources are applied to project
Guarantee adherence to schedules and timetables
Ensure affordability and stay within specified budget for project or IT support and maintenance
Ensure excellence and a successful outcome
Office & Administrative Staffing
Proven workforce solutions from the best name in office staffing
We pioneered the concept of office staffing years ago, sparking an industry that forever changed the world of work. Since then, we've been providing innovative workforce solutions and highly skilled office professionals to hundreds of thousands of companies, from small and mid-sized businesses across the U.S. to Fortune 500 corporations. Our expertise will put top talent to work for your business.
Targeted recruiting and selection
Whether you need employees to cover peak workloads, special projects, or staff vacations, our comprehensive sourcing, screening, and training practices enable us to deliver top administrative and clerical talent in your area. In addition, we use a proprietary selection system and reliable methodology to generate profiles of top office performers that help us identify ideal candidates just for you.
Unparalleled insight and performance
ASK IT Consulting delivers service excellence focused on the specialized office personnel you need to increase productivity and keep your business operating at peak capacity, across a wide scope of office disciplines, positions, and industries.
We always ensure to maintain key insight into your market and pool of nearby skill sets.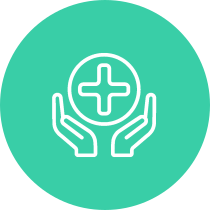 From wearable bio-medical devices that assess health in real-time, to the improved ability to analyse clinical data, all the way to the tools and techniques physicians use to deliver care, technology is driving improvements in healthcare.
ASK IT Consulting's partnerships with leaders in the healthcare industry ensure that we remain at the forefront of these evolutions and are able to provide the technology talent that you need to support your goals.
HRO Services
As HR function looks beyond reducing the cost to company per employee, we focus more on improving employee experience, productivity so that we can build stronger support system for the organisation and its growth. HRO has become a necessity to control cost and meet the expanding HR objectives.
To deliver successful HRO services, our team is proficient and with significant experience and equipped with the required certification to address to our client requirements and have other HR industry knowledge programs.
Human resource capital is the most dynamic asset that will always have its impact on organization results, thereby, its overall success. By focusing on Human Resources recruitment, ASK IT helps you take the right decision based on client's budget and requirements.
The organization today strive to initiate outsourcing HR Services to manage large portfolios efficiently and effectively. At ASK IT, we help organizations in addressing their core HR outsourcing requirements through our HRO services so that business goals and correct resource utilization can be achieved.
Recruitment Process Outsourcing
Why RPO?
Recruitment process outsourcing is a kind of business process outsourcing where any company or employer transfers all or part of its recruitment processes to an external provider. These RPO provides customized services according to the need of the company it can manage the entire recruiting/hiring process or can manage one or two aspects of the process.
In RPO process there is a salesperson which brings the requirement from the client for his company and then the company works upon those requirements/candidates. This is how the entire cycle of RPO industry works. Here's a list of some of the services an RPO provider might do for a client: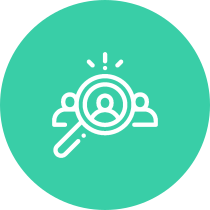 Candidate research
Compliance tracking
Reporting and Audits
Hiring Manager Training
Process Mapping
Technology Consulting
Third Party Vendor Management
If you are looking for a solution which should be different from hiring a head-hunter then we at ASK IT to provide best in class RPO services which may be a good choice for your recruiting needs. It's more of a relationship than other outsourcing services.